Special Event Services Provides Newton Processor for Joe Bonamassa's Blues Rock Tour
WORLD – Michael Grabarczyk is a freelance audio technician and an early adopter of Outline's unique Newton FPGA-based processor. In recent years he has handled system tech duties for the American guitarist Joe Bonamassa, working with Mike Lavielle at FOH and an L-Acoustics K2 system provided by SES (Special Event Services).
More details from Outline (www.outline.it):

Bonamassa spends a great deal of time on the road and plays a huge range of venues, from large outdoor spaces to venues such as London's Royal Albert Hall, to 'Blues Cruises' on ships and even club dates in Liverpool's legendary Cavern Club, presenting a continuous range of challenges to his sound crew.
Michael shares some of his thoughts and experiences of using Newton in a variety of settings with the blues-rock superstar:
"The Newton has replaced multiple other units, both in my drive rack at FOH and in amp racks, to accomplish all the same processes in a 1RU rack device. The functionality and I/O in such a small package is seriously impressive", comments Michael.
"Given the vast amount of I/O per Newton and tools available on each output it made the Albert Hall, normally a challenging venue, a breeze. I was able to drive and control every subsystem individually from one Newton at FOH that we travelled with. Whether it's our normal tour rig, or dealing with a house rig, there hasn't been a scenario yet where Newton wasn't the correct tool for the gig."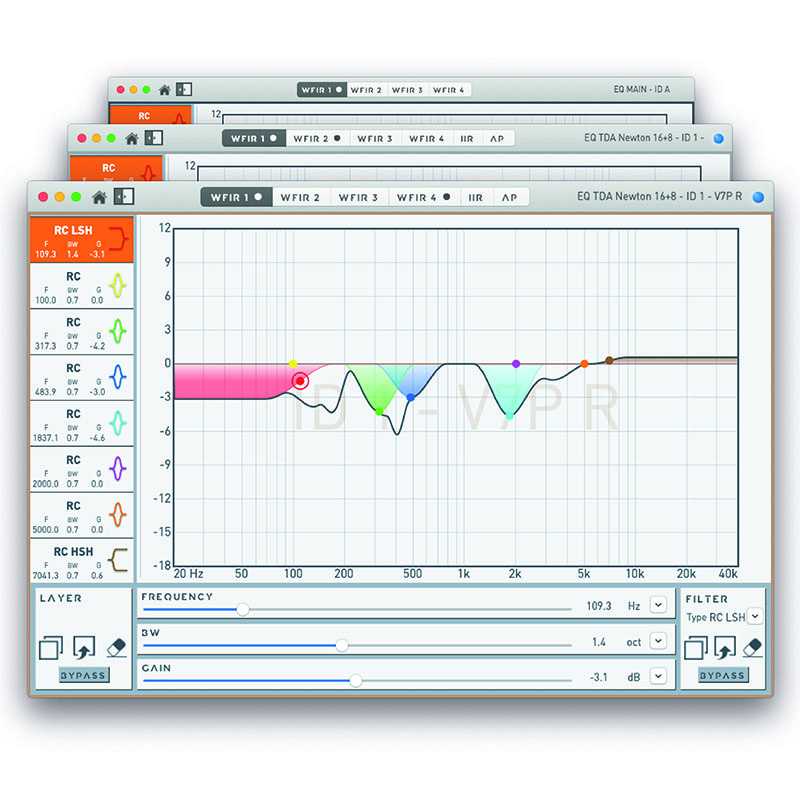 In addition to himself, Bonamassa's seven-piece band features a second guitarist, drummer, bassist, keys, plus two backing vocalists and Newton's facilities even help Michael to deal with the lineup:
"Not just for Joe, but other gigs as well. The layers of EQ and variety of tools available on each output keep my FOH engineer, as well as occasional guest engineers and bands, happy if different tunings are required, but also keep my artist comfortable on stage. The WFIR filters are very neutral sounding and transparent. There's no audible or measurable coloration other than the EQ being applied."
"All my overall system optimization is done inside of Newton with a combination of the WFIR filters, IIR, All-Pass filters, level control and delay."
On top of all that, Michael's single favourite feature in Newton is the clock management. "The asynchronous sample rate converters [ASRC] have eliminated all major headaches of handling digital inputs from multiple consoles at festivals and with support acts."
In addition to his real-world use of Newton, Michael has also been Beta-testing upgrades to the Dashboard software and has clearly enjoyed the process: "How Outline takes feedback from end users into consideration is incredible. I was quite impressed to see some of my suggestions for the GUI implemented into updates."
He concludes, "The Newton is my go to FOH processor. I will continue to use it with Bonamassa, but have also used it on a multitude of festivals and can't imagine doing them without it now. I will continue to spec and use it on all my future gigs and tours."
For more information, visit https://newton.outline.it
Originally posted on fohonline.com on February 20, 2023.